A Digital Revolution
The biggest event in the British fashion calendar – London Fashion Week – is happening this June 12th – 14th 2021 and Amschela is proud to be making its debut appearance. Traditionally it's an exclusive event with runways, a physical audience, and coveted front row seats, however, the next edition of LFW has had to be reimagined by the British Fashion Council into a "digital-first" event. With a spectacular array of digital shows and curated multimedia content that is fueled by creative innovation, the event is guaranteed to achieve maximum impact. Plus, it has its perks for you at home. Whether you work in the fashion industry or not, you can now watch the shows on the LFW digital platform for free. So get ready to grab a seat from the comfort of your own home – front row dress optional but advised for a more authentic experience – and immerse yourself in British fashion culture through this revolutionary age of technology.
#WITHAMSCHELA
To find out more about June's London Fashion Week, visit:
Amschela Takes the Stage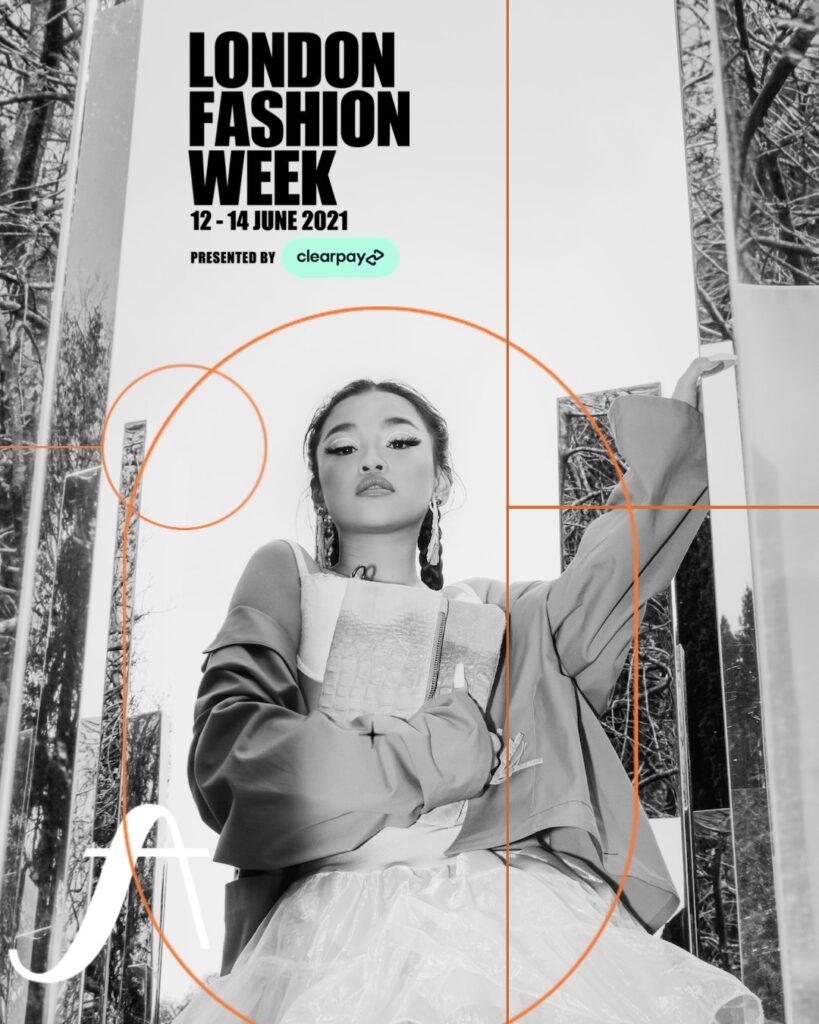 Since 2017, Amschela has made its mark at London Fashion Week, with an appearance on the catwalk in the AW19
Pierson Runway Show and accessorising Naomi Isted's looks on multiple occasions. However, this year is a major milestone, as Amschela has been selected to join the exclusive designer community and showcase the Ophelia collection through a digital profile. After the event goes live, you'll be able to delve into our brand biography, press release, LFW June Limited Edition Lookbook, stockist lists, and never before seen editorial content including an editorial campaign video.
The LFW schedule can be found here:
Spotlight On Ophelia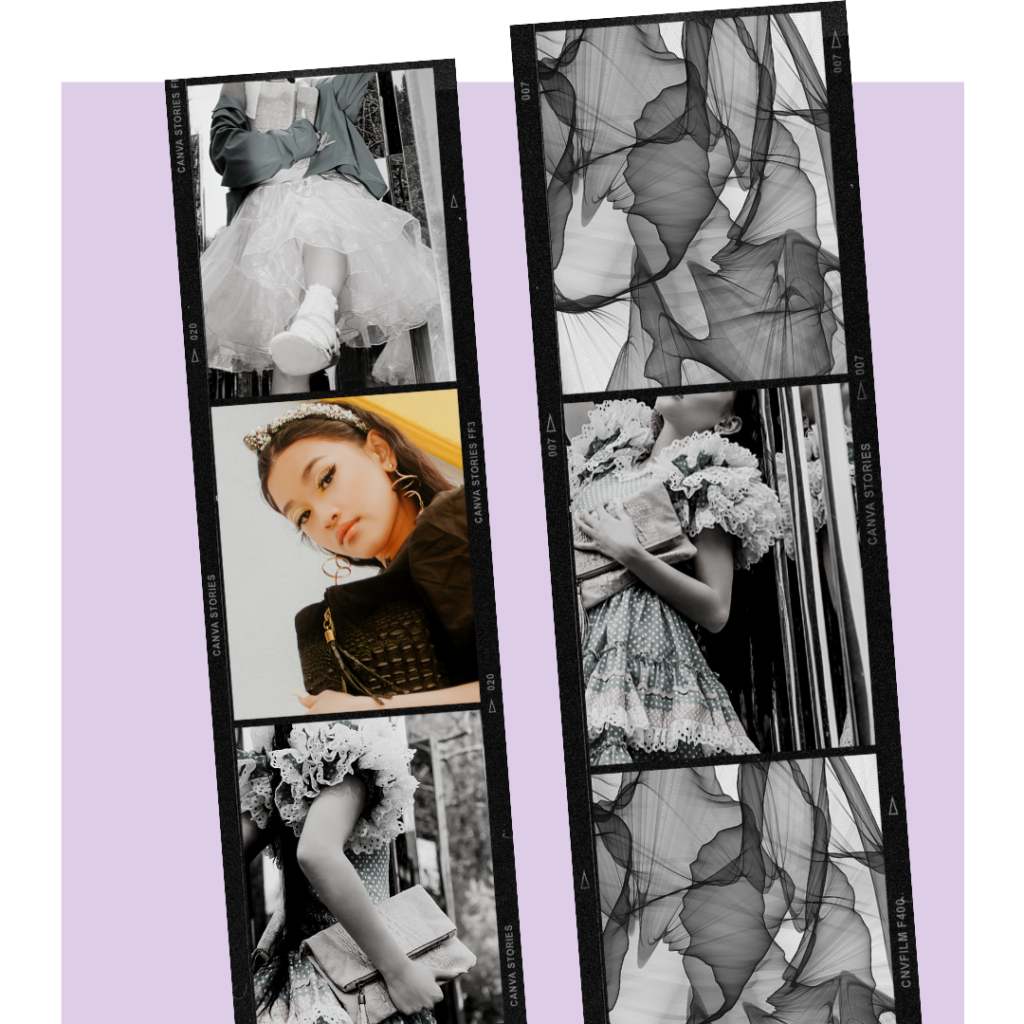 London Fashion Week is a chance to showcase our designs to a huge and diverse audience in a way that allows viewers to truly connect with Amschela's identity and vision. That's why we have chosen to retell the story of our SS21 clutch collection, Ophelia, and unveil its full potential through a multidimensional depiction that allows a myriad of impressions. The SS21 campaign's narrative imagines a utopia that has risen from a dystopia, with Ophelia as a symbol for hope, rebirth, and strength. Now our story will come into full fruition, as Ophelia will rise to the coveted LFW digital platform and you will be given the opportunity to see Ophelia through a new lens.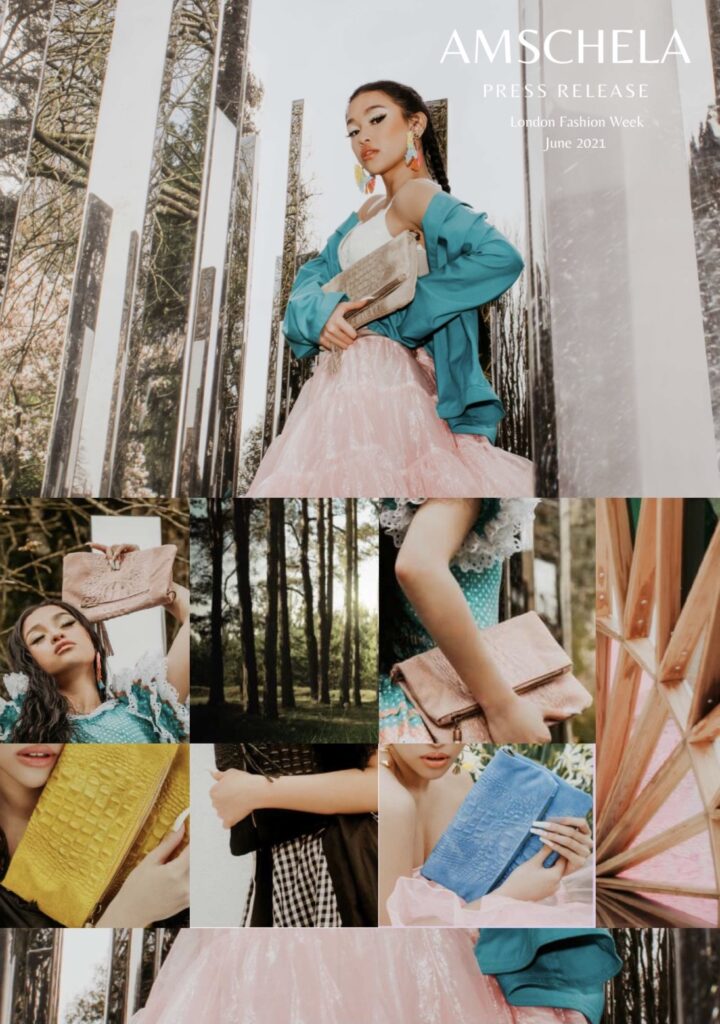 You can view our LFW June 2021 Press Release here:
With special thanks to the creative team behind our LFW June 2021 Ophelia campaign:
Creative Directors: Keri Andriana & Laura Mallinson
Editorial Videographer: Chen,
Unitythreesixnine
Editorial Lookbook Photographer: Alexandra Maceachern
Editorial Stylist: Bianca Wolkenstein,
Bees Knees Apparel
Editorial MUA: Sealvia,
Sealviaglows
Campaign Model: Xyzelle
Model Management:
Whole9Bars
Assistants: Claudia Dupé, Hortense Renard & Olivia Houlihan
Stay tuned on our socials as we share updates & access information over the course of the event.
@amschela